The Ask
Segment the dog food market to advise PetSmart Inc.
The Findings
There are many rising trends in dog owner ship but the in-store experience is still important.
The Recommendations
PetSmart could add some additional in-store experiences to speak to each segment specifically.
It started with a research deep dive…
Methods of Research:
Desk research

Competitive analysis

1X1 Interviews with veterinarians, pet store employees and dog owners

Pet store visits

Qualitative survey for dog owners
3 Key Takeaways
The dog food market is more crowded since the introduction to online ordering

Price and expert advice are top purchase drivers

It's a two horse race between PetSmart and Petco for in-store purchase
PetSmart's Current Brand Position
Up Next: Quantitative Research
The key findings above informed the approach to larger quantitative research: a 100 question long survey that reached 100 respondents.
FUN FACT
Up Next: Cross Tab, Cross Tab, & Cross Tab To Identify Segments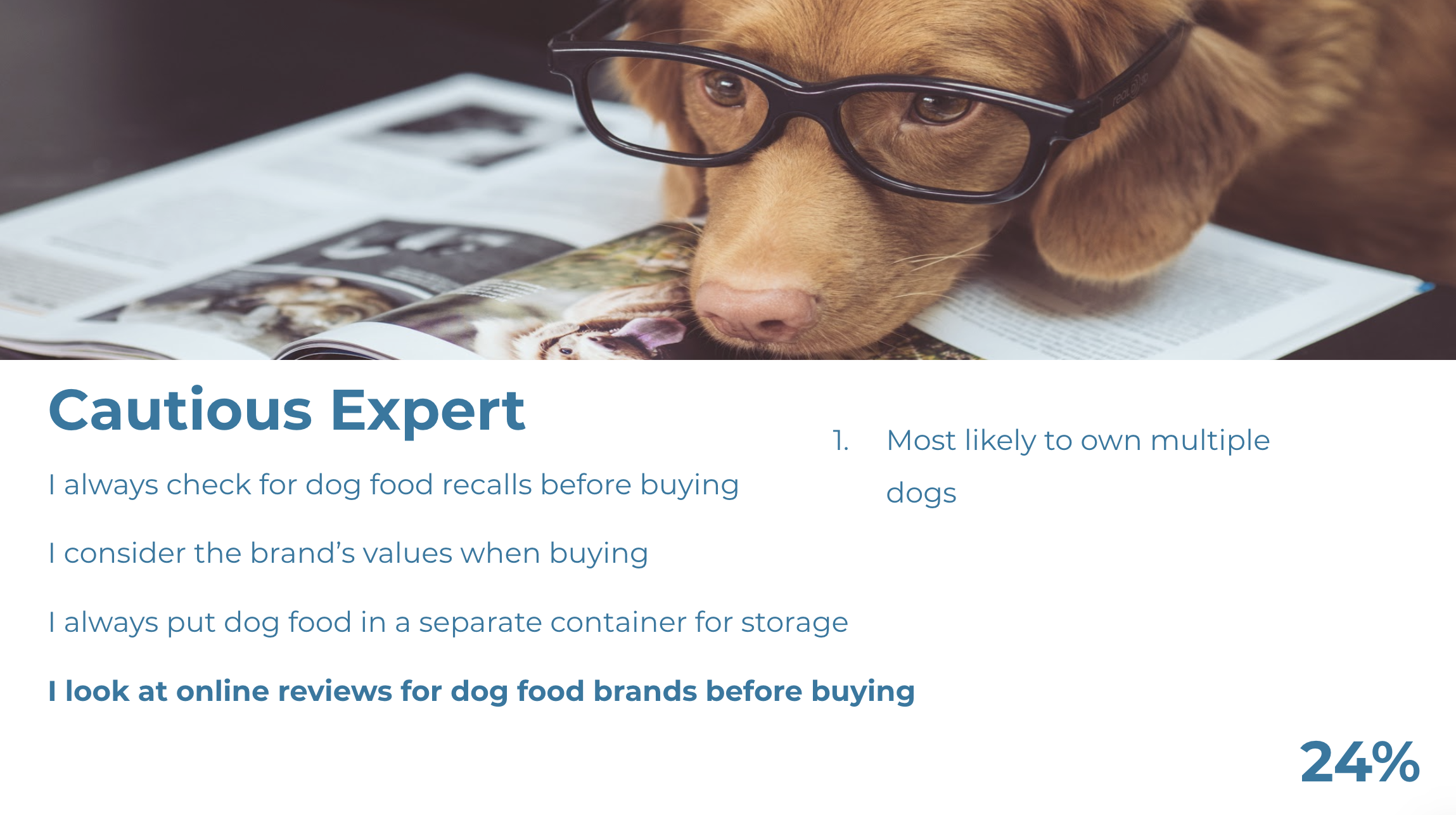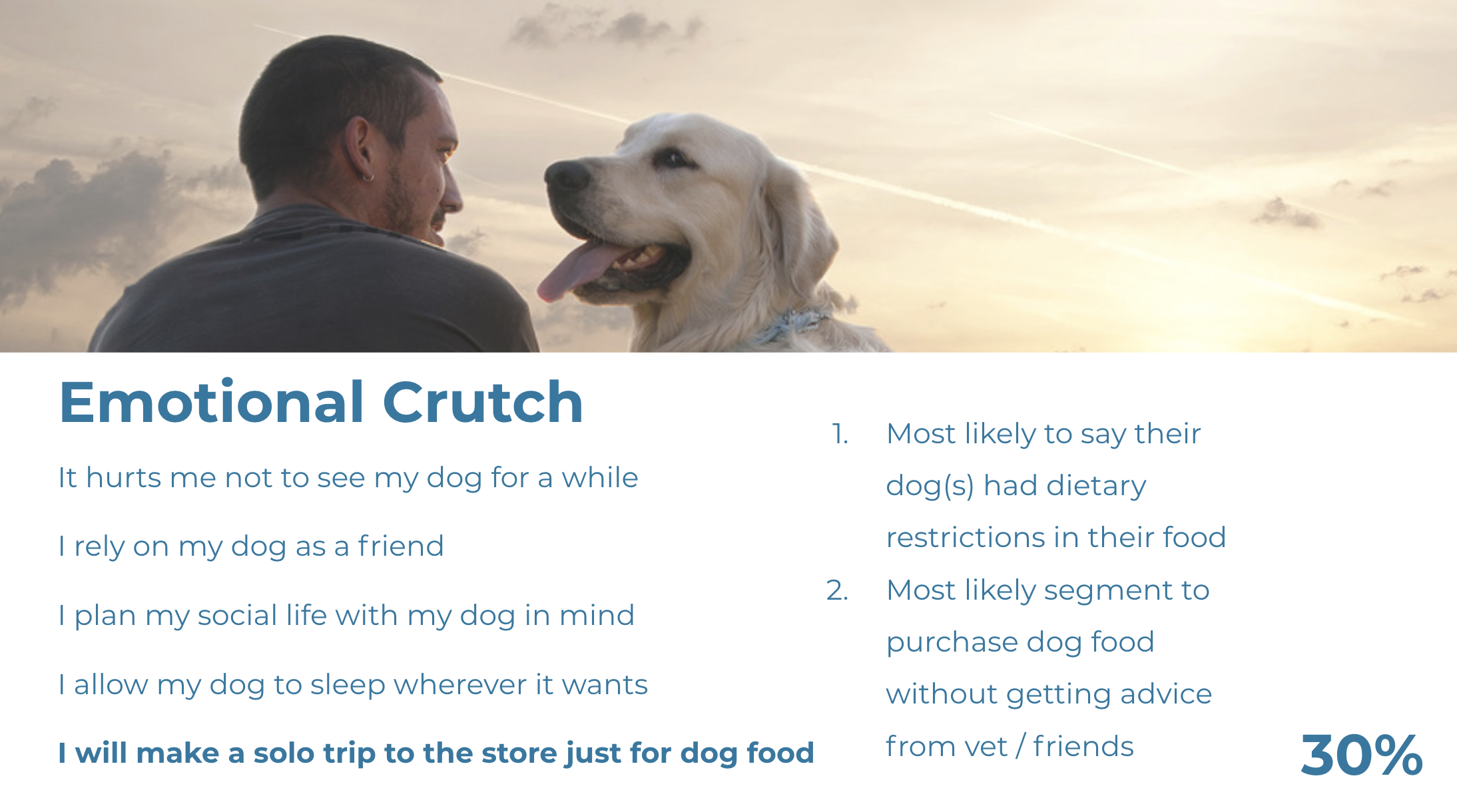 What Does This Mean For PetSmart?
PetSmart should make in store adjustments to speak directly to each segment. This will help them stay ahead of their main competition, Petco.
New Layout VS. Current Layout
Partners in crime: Micah Davenport, Davis Rohdes, Severin Didriksen
Class: Account Planning